About Your Instructor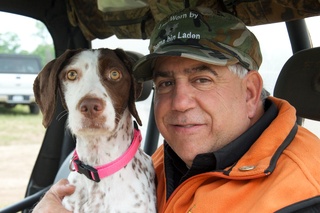 Tom Fiumarello has a BS and MEd degree in Physical Education and Sports Psychology/Human Performance. He has spent the last 33 years teaching and coaching. His teams in Baseball, Soccer, and Gymnastics have won numerous League, Sectional, and Regional titles on both the High School and College levels. In 2005, Tom was inducted into the Wappingers School Dist., Tom Macrini, Sports Hall of Fame, as a Coach. Tom has been shooting trap and skeet since the early 1970s, and now shoots Sporting Clays almost exclusively. Tom is certified by Dan Schindler, Paragon Center for Instructor Study, as a Professional Associate Instructor in Trap, Skeet, and specializing in Sporting Clays. Tom is one of only 8 instructors in the United States to be certified in this rigerous teaching program. Tom has also studied under Mr. Peter Harris, of the British Guild of Shooting Instructors, as well as being an NSCA Certified Level II instructor. Tom is the Head Professional Shooting Instructor at Vernon National Shooting Preserve, and Director of the Vernon National Clays Academy. Tom is also Director of the Clays Academy at Guarino Farms in Marlboro, NY. In 2012, Tom was a featured speaker at "Pheasant Fest", in Minn. Minn, presenting lectures on Wing Shooting to over 1000 Fest attendees. He also spoke to over 1300 SCTP shooters, Parents, and Coaches, with a speech entitled, "Respect and Responsibility in the year 2013"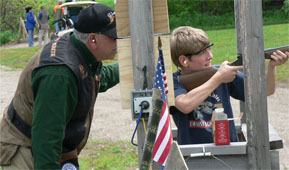 Tom's varied background in teaching students of all ages and genders will make your instruction time meaningful, but more importantly, fun. Tom is truly the epitome of a teacher while still being an avid, competitive shooter. Tom's years on the field, and in the gym and classroom, can provide your shooting experience with everything from the hard nosed coach to the compassionate mentor. Teaching is not something Tom just does. Teaching has been and is Tom's life. His teams and the athletes he has taught and coached are his legacy. To Tom, you are not just another appointment, lesson, or shooter. You are the most important appointment, lesson, and shooter. Tom teaches because, HE LOVES WHAT HE DOES, NOT BECAUSE HE HAS TO!
Let Tom's infectious enthusiasm for the sport consume your time in the shooting box, Translating into two things, more X's on your score sheet, and more smiles on your face. Remember, you have my personal guarantee. If after your lesson, you are not satisfied for any reason the lesson is FREE OF CHARGE. So what have you got to lose... only a few "0's" on our score sheet. Give me a call and schedule a lesson.
Tom Shoots
Caesar Guerini Apex 12ga.
32" Barrels
Briley Helix Chokes
Hy Def Shooting Glasses ESP Hearing Protection
Perazzi MX-8 12ga.
31 1/2" Barrels
Briley Spectrum Chokes
Browning Maxis Sporting
32" Barrels 12ga.
Briley Helix Chokes
Remington STS Shells 1oz. 7 1/2 or 8 shot
In Memoriam
We all meet people, who for some reason or another just click with. Gary Parenteau, a fellow Paragon instructor was one of those people. Sitting in our instructor class, at dinner, and on the range, Gary's eagerness to learn, and infectious personality was like a light bulb in a dark room. Whether it be the laughter at dinner, with me poking fun at Gary, or the profound statements he voiced, with all of us laughing to tears, you always knew Gary was in the room. Our last day at Paragon, Gary, Dave Dobson, and I sat in a small diner in South Carolina, promising we would not let these 5 days be our only meeting. We would get together again this summer, and renew the stories, laughter, and "ink" more than our share of clay birds. We lost Gary only months after this last luncheon. At that time, a part of each one of the Paragon Instructors in that class was lost. I miss Gary, and can only say; He is now checking tonsils in Heaven................a quip only the Paragon 7 will understand. Rest well Gary, we will all be breaking birds with you again somewhere in the future. Shortly after losing Gary, the Paragon family also lost another instructor, when Darin Wurzer was killed in a freek accident, attempting to assist a Midwest town during the flooding last summer. Darin was as rough as 100 grit sandpaper on the outside, but as polished as a diamond on the inside. "Caveman" as we fondly called him, touched everyone he came in contact with, and his legacy with everyone he helped in his home town, was far larger than the man exhibited in the shooting box. Darins constant smile will forever be with me, every time I step into the shooting box, teach a student or see a young person shooting, which was Darin's reason for learning to be an instructor. Darin keep Gary in line in Heaven, and make sure you "Ease Away",on those tough crosser's. You will be missed by all of us.